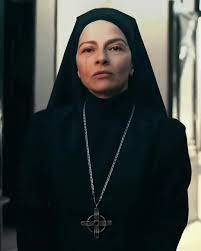 INTERVIEW WITH SYLVIA DE FANTI
By Gianluca Piredda
In Rome there is a laboratory of artistic experimentation and political activism founded by a group of theater actors, musicians, workers and workers of culture and entertainment which for fifteen years has been proposing a cultural offer that goes beyond simple entertainment. It is the Collettivo Angelo Mai, one of the most interesting places for artistic production and a meeting point for creativity and for views on the world of the capital, awarded the Ubu Franco Quadri Prize in 2016. Team that since 2004 has been fighting against a precarious bureaucratic and legal condition.
Sylvia De Fanti is one of the founders of the collective and of the Bluemotion theater group.
Italian-Canadian, De Fanti was born in Montreal and has lived in various countries of the world, including Panama and Hong Kong, studied at the Sapienza University and at the Sorbonne, graduated with honors in Communication Sciences with a thesis in Cultural Anthropology, and took her first steps as an actress on the French stage and then made her debut in the cinema. Activist, singer, actress of great culture attentive to women's rights and the LGBTQIA+ community, she has also participated in many Italian and international television series such as "I Medici", "Empire", "RIS", "Boris", "Don Matteo" , just to name a few, but she managed to conquer the hearts of fans all over the world by playing Mother Superion, one of the most enigmatic and charismatic characters in Warrior Nun, the Netflix TV series based on the comic book created by Ben Dunn and published in the 1990s and Two Thousand from the Antarctic Press. A series that has climbed all the rankings, reaching first place in the world top ten. Success that led to a second season that landed on the platform at the end of 2022, and in which the character of Sylvia De Fanti has a leading role.
How do you explain such a great success for a TV series based on an atypical comic?
I believe that the success of Warrior Nun derives from the protagonists it puts on stage, from what it represents: a group of young warrior nuns, linked by a profound sisterhood, outcasts, outcasts, who together fight against evil, identified in an angel and also in patriarchal verticality of the ecclesiastical hierarchy.
Did the success of the series take you by surprise or was it almost "an announced success"?
It definitely took us by surprise! It was certainly not one of the shows most supported in terms of promotion by Netflix, indeed I would say supported at all! Its success stems from the love of its supporters, especially the LGBTQIA+ community .
What made you agree to play Mother Superion?
The character of Mother Superion attracted me for her complexity, for her non-linear story, made up of stumbles and mistakes and new rebirths.
Your Mother Superion, temperamentally, is very close to the Mother Superion of the comics. Did you already know the series?
I didn't know the comic, but I immediately got informed and paid attention to the elements in common between the script of the series and the stories told in the manga. The choice of costumes differs greatly from the comics and Mother Superion is not blind, but struggles to walk. But beyond these differences, the strength that expresses the character is certainly similar.
Did you get to know Ben Dunn?
I met Ben in Season 1, yes. Very nice!
The idea I got from seeing the backstage is that there was good harmony among the cast. Do you have any anecdotes to tell??
One of the memories that makes me smile the most concerns a cheerful song complete with a choreographed ballet that Olivia (Sister Camila) and I used to do whenever particularly dramatic scenes ended: Fiesta by Raffaella Carrà.
Can we define Warrior Nun as a feminist series?
It's a series that stages and addresses some issues of feminism, yes. The non-biological bond of sisterhood, the Harawayian making kin, the non-binary, non-Manichean vision of the world, the will to question the patriarchal structure of institutions, the act of imagining alternatives, other forms, of power.
How do you feel about the situation of women in Iran? Do you see the possibility of a change?
Complex question that would require an equally complex answer. I'll try to answer in a nutshell, but without any intention of minimizing its meaning or historical significance. Revolutionary movements are often followed by political experiences of restoration or supplanted by counter-revolutions. Let us think of the recent Arab Springs and how, following these revolts, governments did not respond in many countries to express their demands for freedom, and indeed democracy. What is happening in Iran is exceptional: it exceeds the strength and extraordinary nature of the revolt and exceeds its repression. This surplus can only lead to extraordinary transformations in the deep social fabric, albeit at a very high cost. A cost that risks causing the movement to implode. Change, however, has happened and continues to happen. It resides in the process of sharing struggles. There would be a lot to talk about…
What do you think of all this desire for conservatism that there is in Europe? Do you think we live in a dangerous situation?
Yes. The space for public discussion is shrinking more and more and consequently freedoms. We think of the so-called RAVE decree, now law, which can be widely and dangerously interpreted in repressive terms. It is more fundamental than ever to defend the principals of democracy and invent new forms of struggle.
Thinking about your life, what makes you really proud?
The community building experiences, in particular the Angelo Mai, an independent cultural center still alive and active and my active participation in the Teatro Valle Occupato (the theater has now been closed for almost 10 years). These experiences, as well as others in my life, are based on relationships of friendship and sisterhood, have been and are fundamental for my artistic growth and my professional training. Being at the service of something bigger, which doesn't end with the satisfaction of one's little ego, but is a critical exercise. I would like to continue, with my work, in my small way, to raise questions about the world around us and to provide tools for questioning it.
Finally, let's talk about comics. What relationship do you have with the media?
As a child, I read Mickey Mouse, but only the stories in which Uncle Scrooge appeared. My uncle Antonello was passionate about Tex and I also frequented that comic strip. Then Dylan Dog and in general everything I could draw from my brother Roberto's library. Then in 2002 I read Persepolis by Marjane Satrapi, an autobiography of a woman (!) that overwhelmed me and opened my eyes to a new world: that of women cartoonists, illustrators, authors, editors, comics, a world very often situated politically speaking. I am lucky enough to live in Rome and to participate, as an audience, in Bande de femmes, the feminist illustration festival of Tuba, the women's and feminist bookshop, in fact, located in Pigneto. A widespread festival in the square that aims to make female cartoonists talk to each other, to raise awareness of independent, underground but also published comics, often created by LGBTQA+ people. I feel that I still have a lot to discover about comics!